Photo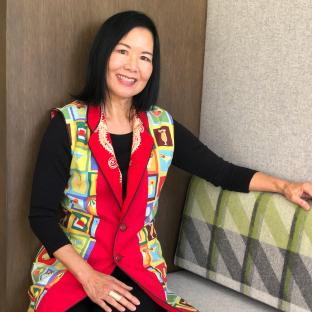 Personal image
Denise Tom-Sera
Job Title
IIDA, LEED AP BD+C, EDAC, CEAS, Senior Interior Designer/ Associate
Quote
I view each new project as an opportunity to see the world through a new set of eyes.

Q and A
Favorite HPS Project
West County Health Center. Visioning sessions revealed how design could contribute to healing and the feeling of being valued and recognized when you walk in the front door. What we learned informed the design of the building, both inside and out, and resulted in a cohesive design with one voice.

The role of the arts in healing was given a physical place, as spaces could be reconfigured to provide performance and exhibit space for art, dance, music, and storytelling. Culture, diversity, and resilience were further expressed through artwork that was created by local artists and integrated into the architecture, making the new health center a special place of healing for this community.
I Learned the Most
From listening to the people who are using and caring for the space.
Good Design Is
Design based on a deep dive into the client's core values, culture, motivation, and ways of working and playing – not on a prescribed style.

If Architecture is Music it's
A range anywhere from hip hop through opera, depending on the intention. Hip hop – culturally connected, fluid, raw. Opera – a beginning, middle, and end, with lots of drama in between.

Bio
Denise Tom-Sera believes in the transformative power of design to change lives, impact creativity, and enhance healing.  For Denise, design is a dance that includes clients, teammates, and consultants.  She blends an understanding of project choreography with a keen sense of presenting the user's story to optimize the final performance.